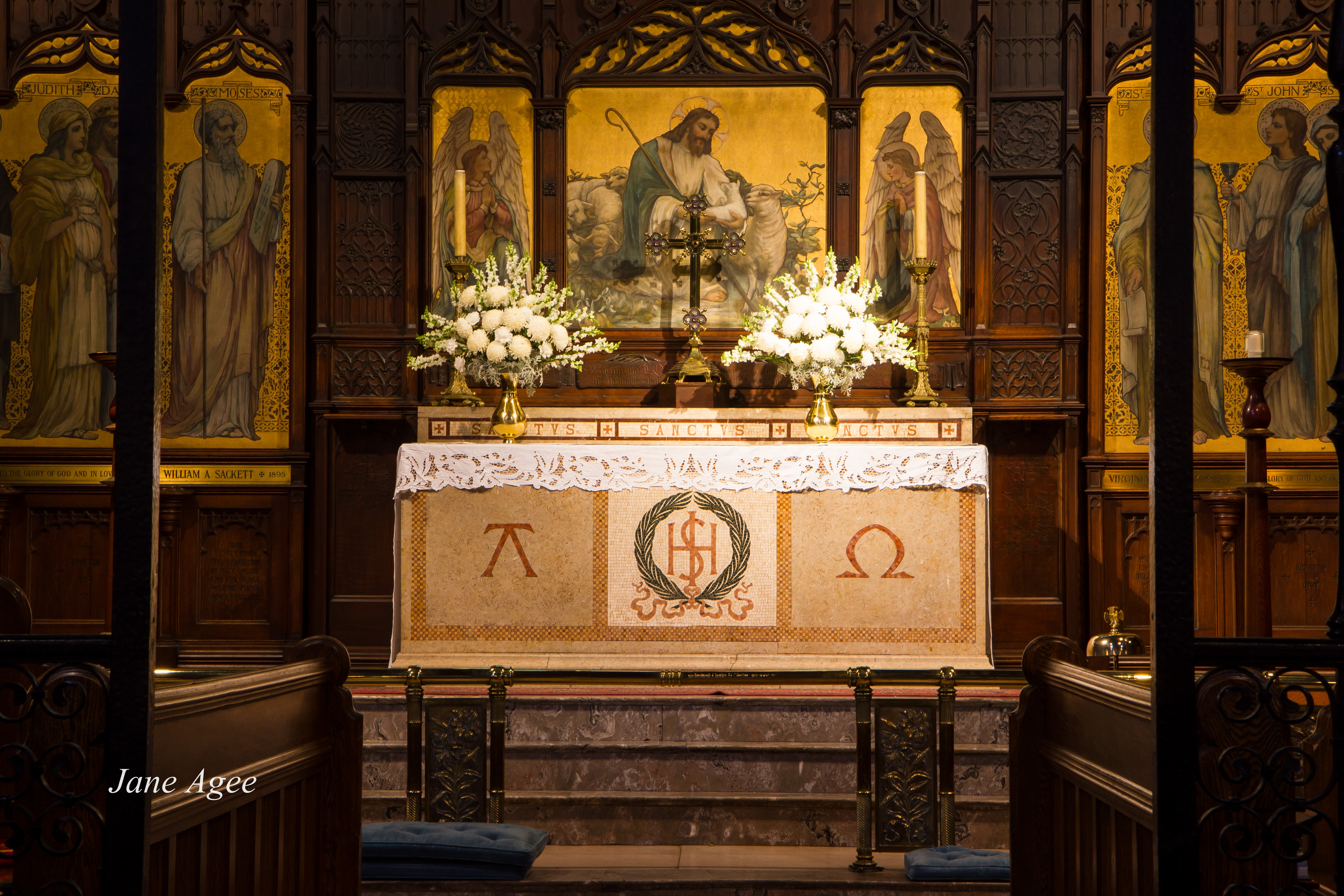 It is no accident that the Church has designated Holy Matrimony as one of her seven Sacraments. All Sacraments welcome the bestowal of God's holiness and grace so that, in a dimension of the ordinary [our secular society], a man and a woman might experience the realm of the extraordinary [the Father's heavenly kingdom]. Jesus' presence and first miracle at a wedding feast at Cana in Galilee, Saint John reminds us, serves as a landscape upon which a couple grows into a magnification of and its incorporation into the incarnate love of Christ.
Bearing these truths in mind, Bethesda seeks to articulate specific expectations to those seeking sacramental marriage in this church. Please review each of the following guidelines prayerfully and thoughtfully.
Scheduling a wedding at Bethesda requires a minimum notice of six months. In cases where a divorce has occurred, the period is extended to one year. The Bishop of the Episcopal Diocese of Albany must approve all re-marriage applications, and this often becomes a time-consuming matter. There can be no exceptions to this policy.
Because of the nature of the Sacrament of Holy Matrimony, it is expected that both the prospective bride and groom actively participate in the worship life of their respective parishes.
At least four interviews with Bethesda's Rector must occur prior to the actual date of the wedding. In situations where geographic distance makes such an arrangement difficult, an alternative priest and parish can be identified where required counseling sessions can take place without hindrance. Please note: the Canons of the Church specify that no priest is ever required to solemnize a marriage. If it is revealed during the interview process that serious concerns or impediments exist, affecting the integrity of proposed marriage, the priest is at liberty to suspend nuptial arrangements at Bethesda.
It is required that a bride and groom sign The Declaration of Intention, which states that marriage is a life-long union between husband and wife and exists for the pro-creation of children and their nurture in the knowledge and love of the Lord.
Weddings at Bethesda are traditionally scheduled to take place on Fridays and Saturdays, but never on Sundays. The liturgical seasons of Advent and Lent are also times when this sacrament is not celebrated.
All music, whether choral and/or instrumental, must be approved by the Director of Music. Selections need to be submitted no later than two months prior to the nuptial liturgy.
Floral arrangements, photography, and video recording must also adhere to Bethesda's guidelines. These will be further articulated during pre-marital interviews. Required honoraria for the church and staff will also be explained.
Aisle runners [fabric or plastic] are not used at Bethesda. The showering of a bride and groom with rice, bird seed, or flower petals at the conclusion of the wedding service is also not allowed.
Wedding planners may be valuable to fulfill the desires of the families involved, but they are never a part of Bethesda's preparations, nor are they permitted at the wedding rehearsal.
Order of Service programs are prepared in the parish office, the information for which must be received no later than six weeks prior to the date of the wedding. If a more elaborate program is desired, one which would be printed professionally, then a final proof-reading at Bethesda needs to take place four weeks prior to the wedding date.